High Fidelity Multi-Room Music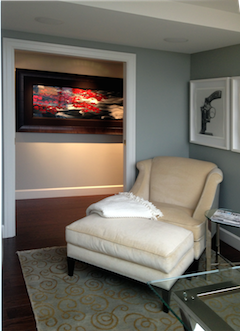 Do you love music? Wouldn't you like to have easy access to your entire music library and favourite music services? You should be able to effortlessly control your hi-fi music to match your mood.
Music enhances life – be it for relaxing with a glass of wine, enjoying cooking or setting the right mood for the party. Wrap yourself in the affordable luxury of high fidelity music. With a seamlessly integrated solution, your can experience the nuance and detail of music. We can architect a simple music solution to meet your needs and wants while blending into your home. Let us re-integrate music into your life and lifestyle.