We've created many user-friendly solutions from integrated music and media rooms to simple home automation to match our client's needs.  We've worked closely with Vancouver area homeowners, builders and designers to achieve unique visions for new home builds, renovations and existing homes.
Here are examples of our home technology services.  Our portfolio is a great place to start collecting ideas for what you want for your connected home.
Cozy and stylish home tech
Since Alan is a realtor, he knows the value of great Vancouver views and location, location, location. He and his wife Pamela wanted a cozy and stylish place with all the amenities that is well suited to entertain guests. (And Simba their cat just wanted to ensure we didn't encroach on his sun bathing spot.) In short, they wanted it all. And why shouldn't they?
Read more: Case Study: Cozy and stylish home tech
User Friendly – "nice and simple"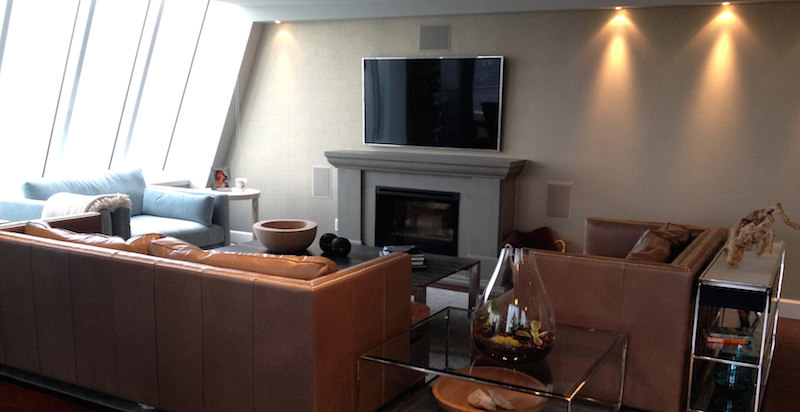 This busy couple were looking to update their new high-rise home to work for their tastes and lifestyle.  Home solutions should be easy to use and match lifestyles.  In the end this great couple got the perfect system they deserved – "Nice and simple!"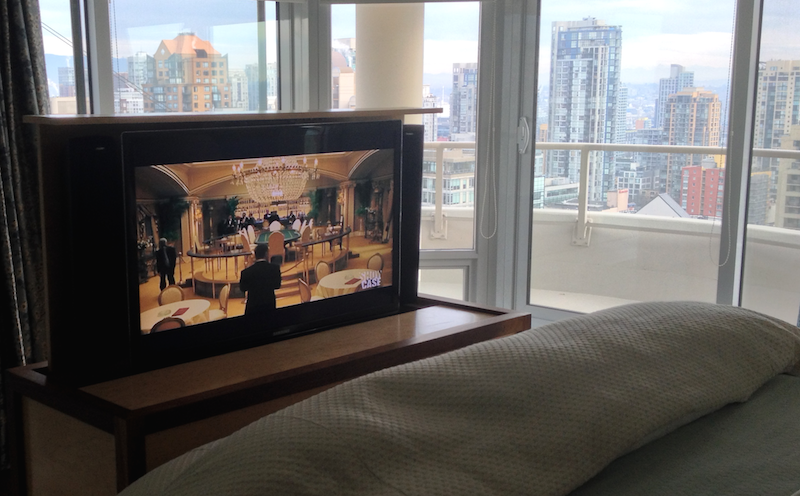 Read more: Case Study: User Friendly – "nice and simple"
PNE Waterfront Townhouse
This fun and hip urban couple wanted seamless home tech in their new townhome.  As often is the case, although the home was recently built, it wasn't well thought out for home tech. The plan was to smarten up the home while maintaining a modest budget.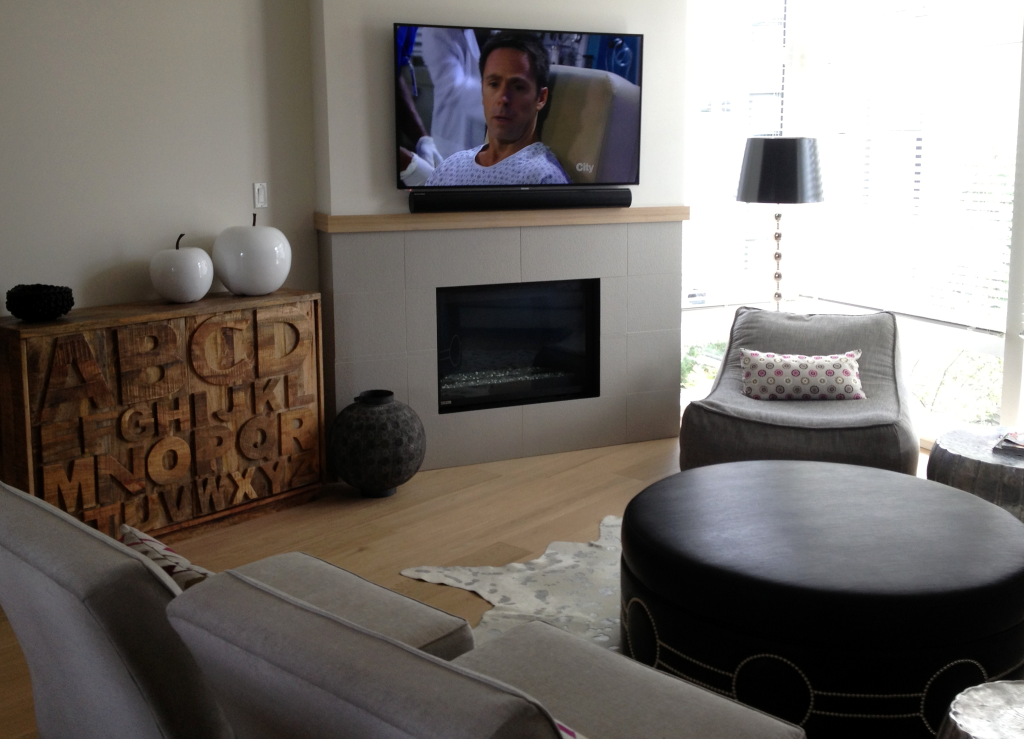 Read more: PNE Waterfront Townhouse Case Study
Stealthy Great Room and Dialed-In Deck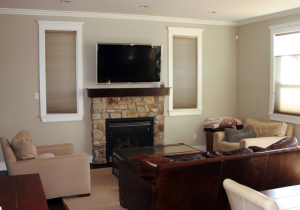 These homeowners wanted a TV in their great room while avoiding other electronic clutter. The receiver, cable set-top box and Blu-ray player are installed in a cabinet in another room. In-ceiling speakers were used to further avoid clutter.  With the addition of a universal remote, they have full control without needing to see the equipment.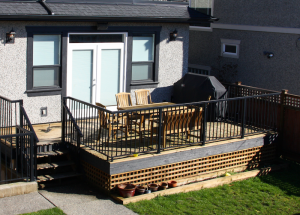 The same system allows for enjoyment of music on outdoor speakers on the deck.
We ensured that networking wires were run to the equipment cabinet and TV, so the home owners have a future proof setup that will allow them flexibility for whatever comes next in home tech.
Central Home Hub
The kitchen is often the hub of the home, so here the computer was integrated into the kitchen wall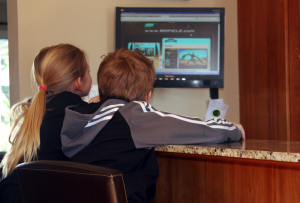 and the keyboard and mouse are wireless.  The hub computer is a great way to check recipes and monitor the kids computer use.  Plus when the computer is not being used, the screen saver shows family pictures.
This system also provides a base for the home media.  In-ceiling speakers provide tunes in the kitchen.  Music can also be controlled or played from smartphones or tablets to home areas including the living room, media room, office and deck.
In addition to extensive Wi-Fi coverage, the home is fully network wired to allow adaptability for future growth.
Flexible Media Room
This media room provides a centre for home entertainment.  Traditional stereo speakers were used for dedicated music listening be it from streamed music, or yes, even records!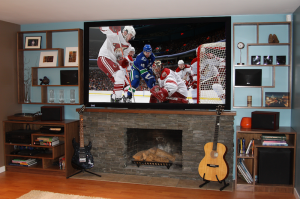 For movies, sports and gaming the projection system provides thrilling views while the in-ceiling surrounds provide sound staging without clunky boxes on the walls.
Flexible networking allows seamless integration of the PlayStation 3, Apple TV and whatever device is the next must have.