As shown in our Five Fav Home Tech Trends for Vancouver posting, there are so many great tech trends for Vancouver home owners.  We though we'd run through five more of the exciting trends:

1) WeMo – WeMo from Belkin is a good first baby step to home automation. WeMo
currently has four options: Switch, Switch+Motion, Motion and Baby. We'd started with the WeMo Switch as it can be used to replace those cumbersome mechanical timers, plus you can use your smartphone to turn stuff on and off at a whim. They are easy to setup and use. If you have or are about to have a baby, the WeMo Baby monitor is definitely worth checking out as well.

2) Wireless music systems – For Vancouverites with iPhones, iPads or Macs, we're huge fans of Apple's AirPlay products to distribute music and media wirelessly around the home. Other manufacturers are also supporting the AirPlay standard including Bowers & Wilkins, Altec Lansing and Denon – some real quality choices available. Sonos also has excellent music systems. Simpleer can help make sense of this for you and your home to get you rocking out (or chilling when required) at the touch of a button.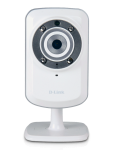 3) Network Cameras – The quality of network cameras is going up and the price is coming down. For cameras to keep an eye on your baby at nap time, your vacation home or even your pets antics while your out, companies like D-Link and Linksys have some great options. If you're looking for a convenient method to check and talk with who's at the front door regardless of whether you're home or not, the DoorBot Doorbell with build in network camera may fit your bill.

4) Built in Speakers – We're huge fans of using in-ceiling and in-wall speakers to integrate music stylishly into Vancouver homes. They're also great to use with Apple's AirPlay products and for stealth home theatre systems. There are tons of choices at all price points including Polk Audio and B&W. If you're looking for something distinctive, then Bang & Olufsen's new build in speakers might be for you. Either way, Simpleer can help find the right speaker for your ears, aesthetics and budget

5) Phone Finder Apps – It seems like every Vancouverite has a smartphone and tablet. But what happens when they go missing? Have no worries, as Apple has Find iPhone and there is Find My Phone for Android. Apple's app is compatible with iPhone, iPads, iPods and even MacBooks. You can make it play a loud ring to find your device or to erase it if you think its stolen. Find My Phone covers your Android devices. These apps are very handy to keep a tab on your loved ones too if they are open to that. These apps are very powerful for elder care to help guard their independence, while still offering support when needed. Just remember to install the app and set it up now before you need it later!
OK let's make it six, as we couldn't resist including Car2Go:

6) Car2Go – The need for owning multiple cars or any car at all is shrinking in Vancouver. With most homes here, parking is also getting tight. There are times when you just need a car for a quick trip though. This is where car shares and micro rentals are handy and affordable. One or our favourites is Car2Go. They have cool Smart cars and smartphone apps to help you find the cars parked around the city. You need to sign up for a membership, but after that its scan your card, go, and park it – you only pay for the time when you're actually using the car.