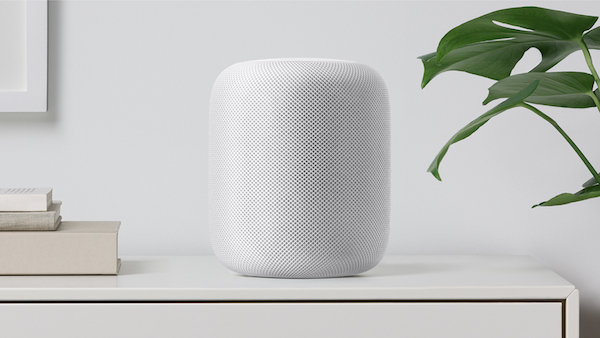 Apple recently announced their wireless speaker with voice control. Yes, home voice control is available to today, and is growing in popularity, so Apple wants to get in on the action along with Amazon and Google. Let's take a look at these voice control devices.
Let's first look at the voice control speakers that are currently on the market. Although Amazon's Alexa Echo speaker isn't officially available in Canada, many Canadians are using it all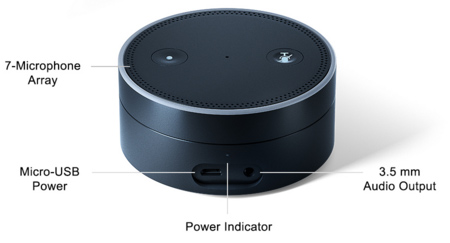 the same. Amazon started with the Echo, and they have added the Echo Dot. The Echo is a voice controlled speaker, and the Echo Dot is a more affordable version (with minimal speaker). The idea is that you can just add an Echo Dot to enable voice control in a room. At US$49.99 US, its pretty attractive. They also recently added the Echo Show which includes a video screen and camera.
You can use the voice control to request tasks like playing music through bluetooth speakers, or turning on lights and setting the temperature with compatible smart devices. Many music services are compatible, so you can, for example, play your Spotify playlist just by talking to an Echo. You can ask for the weather, sports scores, news and more. You can also get handy info like how many millilitres are in 6 ounces when your hands are wrist deep in food prep. If you're interested in Alexa, you can look through its growing available 'skills' to see what it can do for you.
The Google Home speaker has similar features, and its even officially available in Canada. Its priced at $179.99, since its also a fairly decent sounding speaker for music playback. It can connect with your Chromecast media player so you can control services like Netflix as well.
That brings us to Apple. They're planning to ship the US$349 HomePod in December in the US, UK and Australia. Canada will likely follow shortly after. What separates it from Amazon's and Google's offerings, is the HomePod is also trying to challenge Sonos in sound quality. (Sonos doesn't offer voice control,.. yet.) Apple's target is to provide home voice control with a good wireless speaker. Initial reports are that it sounds terrific. Apple's ecosystem of both its devices and HomeKit, make it a pretty easy call for a home full of Apple devices.
If you think voice control would improve your life at home, then these are worth looking into. There are still some glitches to work out and not all systems are compatible, but voice recognition works quite well. But its always listening, so keep that in mind if you're concerned about privacy or marketers hijacking it. (There are privacy settings, but having to walk over and press a button for it to listen takes away from fluid voice control.) As voice control develops, it will really show its power for those who want to operate their integrated home tech through voice commands. So if saying "OK Google", "Hey Siri" or "Alexa" to your home sounds compelling, you can give them a try.