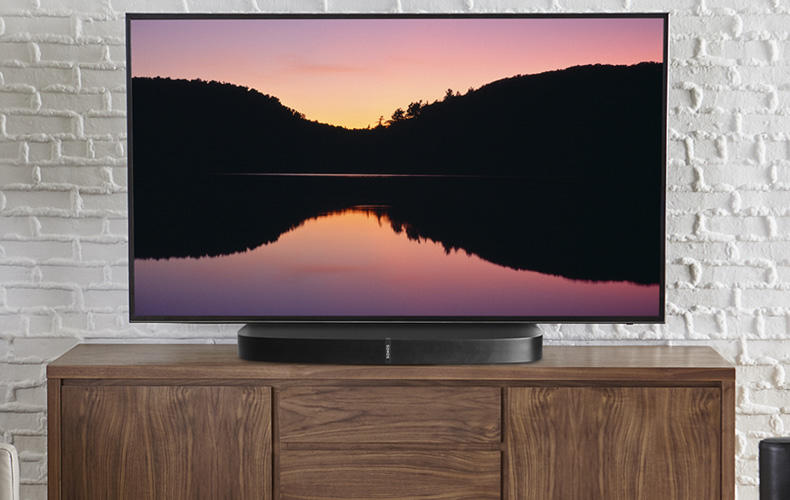 Sonos is known for their wireless music speaker systems. They make standalone speakers, streamer separates, and TV sound systems that mesh streaming music with a TV sound system. In general, if you're looking for a music streamer system, Sonos is definitely one to consider. Their latest product is a sound base called Playbase. The Playbase is similar to their Playbar sound bar, but is meant to be placed under your TV stand.
Sound bases
Sound bases are speakers that go under your TV, but these products haven't been overly successful. This may be because the shape doesn't work with all TV stands or because its easier to get a wider sound stage from a speaker bar, but its most likely due to awareness and marketing. Sonos wants to change all that with their Playbase. The Playbase is similar to their Playbar in that it requires an optical output from your TV (most modern TVs have it) and sounds pretty darn good. While not for custom media rooms and home theatres, these products can work great for certain rooms and setups. Its definitely a great upgrade from a TV's built in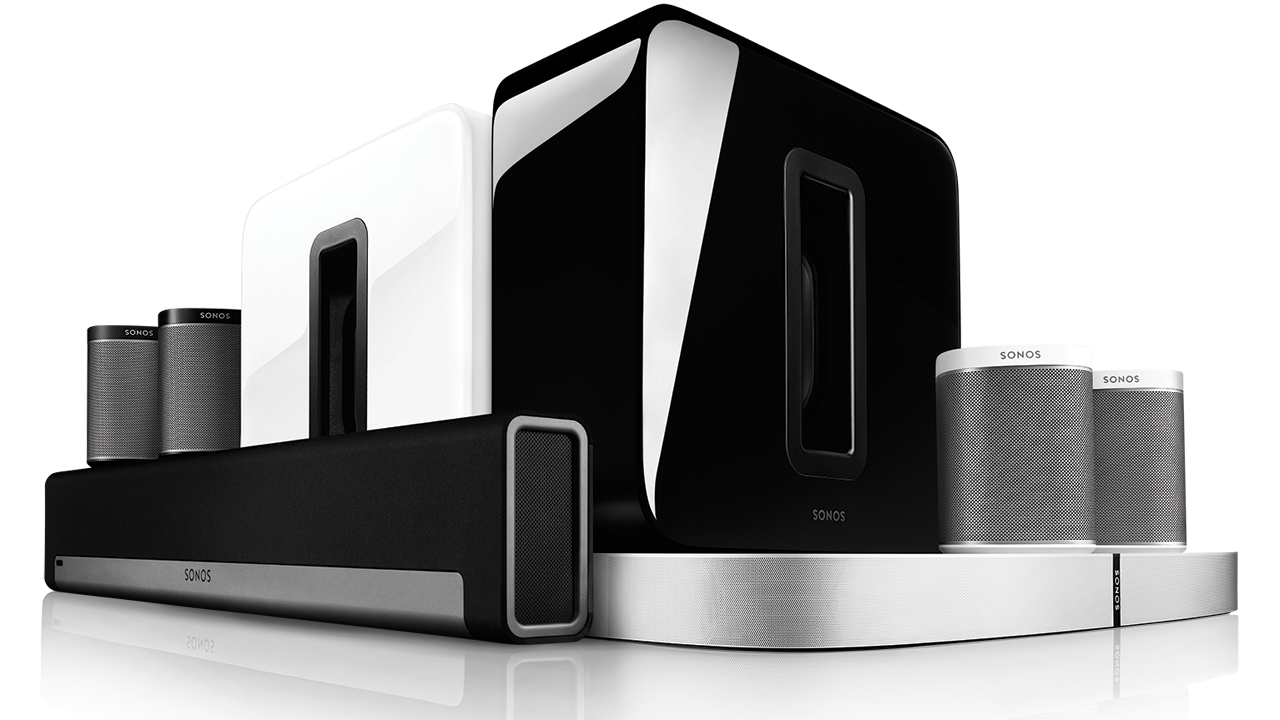 speakers. The Playbase improves on the Playbar, as it not only leverages Sonos's latest technology, but the boxy shape helps get fairly decent low-end bass. It has incorporated side speakers that do a pretty good job filling the room with sounds as well. Its available in black or white.
Options for expansion
You can get good milage from the Playbase alone. You can always start with just the Playbase and add speakers for surrounds and sub in the future. Of course, you can always add more speakers for other rooms as well.
You can set up the speaker to work with your TV remote, and their music interface app is excellent when you just want to play music. If you're a do-it-yourself-er, any of their speakers are somewhat do-it-yourself friendly. If you want to upgrade your TV's sound system and get into wireless music players, then the Sonos Playbase is worth looking at.