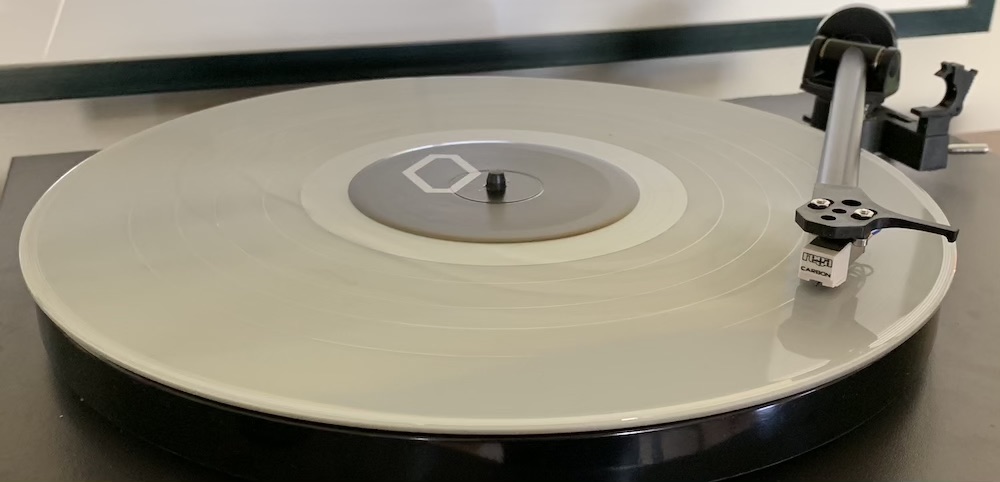 We're a family of music lovers – we go to a fair amount of live shows, and music is always playing in our home. But I wanted to add vinyl records back into the mix. It was super easy to stream vinyl records in our home, and it sounds great! Let me explain. 
Our home is sometimes a bit of a home tech laboratory, as one might expect. For the most part though, we use Sonos for most of our day to day listening. We use a mixture of Sonos Connects, Connect:Amps, Play:1 wireless speakers, and even a Sub. Deezer is our go to streaming service as it offers high bitrate music for improved sound quality. Streaming radio is also frequently played as well. We find that the lower bitrates of streaming radio does tend to be a bit fatiguing after a while though.
Setting up a system to stream vinyl
I decided to try out a Rega turntable as they are well known for offering high-end sound at affordable prices. When the Rega RP1 arrived,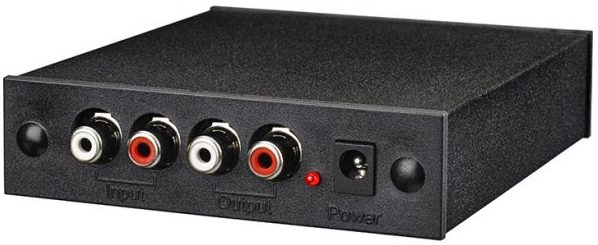 I temporarily set it up in our living room using the living room Sonos Connect:Amp system. I used a Rega Fono Mini A2D phone stage to mate the phono levels for the Sonos Connect:Amp.
Set streaming system input to high quality
You should set the streaming system input to its high quality setting if available. In my case, I set the Connect:Amp to Uncompressed Line-In. I have a rock solid home data network (of course!), so I'll take higher network traffic for better sound quality. 
Enjoy
Honestly I wasn't expecting much, as the living room gear is good, but it's not 'audiophile' by any means. When I started playing records though, it was immediately obvious that the sound was amazing. The Rega RP1 and Fono Mini A2D are widely well reviewed, and our's showed why. They are just simple, great sounding audiophile components for value minded people. Not to kick off another debate about vinyl sounding better than CDs, digital music, etc., but our records sound great. As a bonus, we've been listening to whole albums again. Another great thing with the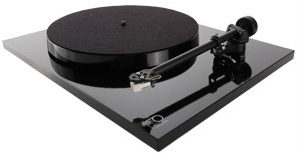 wireless streaming systems like our Sonos system, is that you can also group in other rooms if you don't want to stay in one room. Manufacturers like Rega recognize people may want to stream vinyl in their homes, so they also offer turntables like the Rega Planar 1 PLUS. Its an all in one unit (turnable & photo pre-amp) that mates well with streaming systems, computers, etc.
Audiophiles may be put off by our system, but for regular music lovers (and ones on more modest budgets), it's a great way to get the best of both worlds: you can dust off those vinyl records and play them with the simplicity of streaming music systems. Really, whatever level of music lover you are, its about enjoying music. In the end, our turntable has become a permanent fixture in our living room. While we still stream digital music often, its fun to put on albums too, especially on the weekends when we have a bit more time.