The weather in the Lower Mainland has made the outdoors pretty inviting this spring, and summer is just around the corner. Its a fitting time to review home tech that's ready for outdoor fun.
Adding music to your outdoors is a nice touch.

There are great outdoor speakers that you can wire into your home system – from traditional ones like the Focal Custom OD 108's to ones like the Martin Logan ML65R Landscape Speaker that will keep you rocking outside.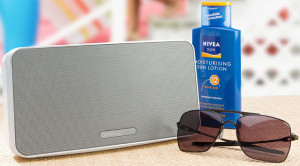 If you fancy more portability, something like the impressive Cambridge Audio Minx Go or Soundcast Melody might be up your alley. Both of these allow connections from multiple Bluetooth devices, so you and your friends can take turns deejaying to keep the party going.
A growing trend is the backyard theatre – especially for families. Put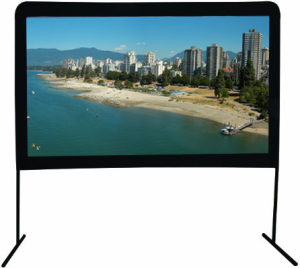 together an outdoor screen, a projector and a laptop with some wireless speakers, and you have a flexible outdoor theatre. You can play content from the laptop's hard drive or DVD drive. If you're Wi-Fi coverage is good, you can even stream something from online.
Speaking of wireless coverage, if you want to use your Wi-Fi devices in the park or on the beach, you can turn just about any smartphone, like iPhones or Androids, into a personal hotspot. This allows you to use your favourite streaming source for tunes or videos, but just make sure your mobile plan has a big enough data bucket.
Remember to have some old-school fun too, so head down to the beach and just throw a frisbee or something. Enjoy the summer!