A while back we looked at streaming music services like Sonza and SiriusXM, but since then Apple and Spotify have joined the fray. With extensive catalogues and reasonable monthly rates, its a good time to check out if any of these work for you.
Apple Music just launched on June 30 with the iOS 8.4 update.  The two pieces of good news are that it appears that iOS 8.4 is stable with no major bugs or issues, and Apple is offering a three month free trial of Apple Music. This way you can try out the service risk free. After Taylor Swift was about to pull her music if she didn't get paid during the free trial, Apple stated all artists will get paid during the free trial (turned into quite the PR bonus for Apple!). The service is built into the Music app in iOS and iTunes. Its expected that Android users will get an app in the fall. One early knock against Apple Music is that it tops out at 256 kbps AAC vs others that offer 320 kbps MP3 quality for subscribers. Its also expected that Apple Music will be available to listen with Sonos gear later this year.
Spotify launched last fall in Canada and has gained a lot of users. You can try it out free for 30 days, and they currently have three months of their Premium service for $0.99 (what a coincidence). Its catalogue is extensive, but has some holes – for example Taylor Swift pulled her music last fall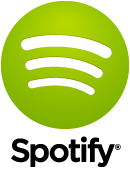 (she seems to be swinging at everyone). If you subscribe, you get access to their 320 kbps streaming rate, control in streaming devices like Sonos and Heos, and you can save music on your device for when you're on the go.
Take a free listen to these and the others and see what works for you. Most of these services also offer a free option, but it comes with commercials and less functionality to save music or control it in devices like Sonos. Rock on!