The Consumer Electronics Show (CES) is North America's largest electronics and tech show. You can find everything from electronic gadgets to smart home gems. While there's a lot of hoopla and noise around all the products, we think some of this year's products were not only cool, but they could also be instrumental for smart home tech.
Samsungs "The Wall" TV
Samsung Electronics showed off "The Wall", a modular MicroLED 146-inch TV. The self-emitting TV display is not only bright, but being modular – its like TV Lego – you can build TV screens sized to meet your needs. May be a nice way to dial in right sized TV for your room. Perhaps even literally create a TV wall that is a multimedia art installation until you want to watch TV.
LG rollable TV
LG demonstrated a prototype rollable 65" TV. When not being watched, it rolls away using a remote. It can be left partially unrolled to allow some information to be displayed, such as weather or what's playing on a streaming music player. Looks like a nice way to have a large TV while minimizing its impact in your space when not being used.
Z-Wave makes a smart home splash
Z-Wave is a technology that enables low-energy wireless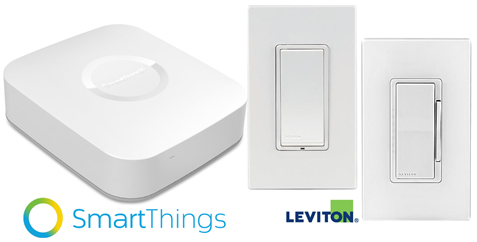 communication from device to device. There's a growing list of Z-Wave devices including lighting, smart thermostats, locks, and window sensors. You start with a hub that's the brains to control your personal universe of devices, and then add the devices as you like. This hub can be a DIY type like a Samsung SmartThings Hub, or a professional system such as RTI's ZW-9 Z-Wave Interface Module with a control processor.
Smart devices to help prevent fires
There's already smart smoke and carbon monoxide detectors such as
from Nest and First Alert, but 2Gig, iGuardStove and Innohome want to prevent a fire in the first place. These new products intend to shut down stoves or burners before bigger issues develop. A very interesting direction for smart home smarts.
We'll keep an eye on these, and we should know how these fare by next CES. We're always hands-on testing products for their real world usefulness where we can, so we can provide advice where needed.