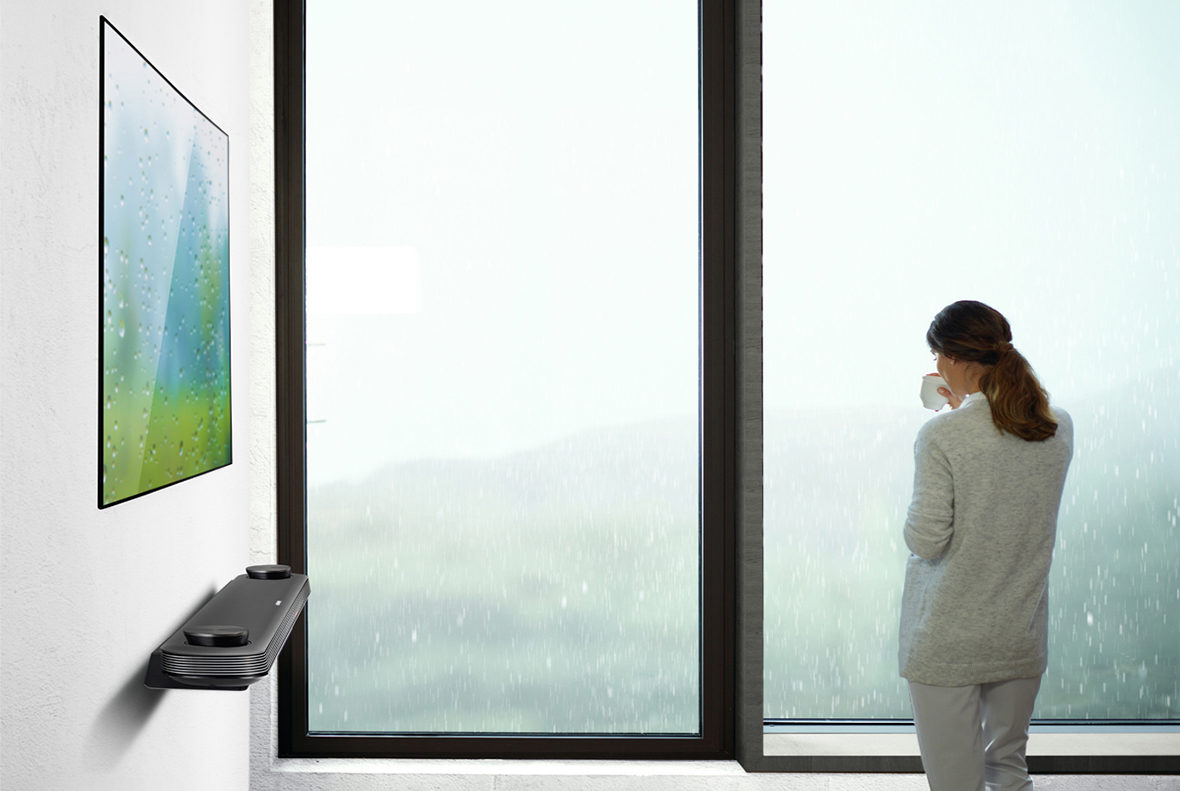 The Consumer Electronics Show (CES) is the big consumer electronics show in North America. It offers glimpses into current and future tech products for your home. There are nearly endless gizmos that get introduced at the show, but here are a few tech trends that caught our attention: LG's 'wallpaper' TV, Sony's Acoustic Surface TV and Sevenhugs Smart Remote. All have interesting features that could prove useful for homes today and in the future.
LG's new 'wallpaper' OLED
LG's Signature 4K OLED W TV is a very, very thin OLED TV. Its so thin (at 2.57mm), that its been nicknamed the wallpaper TV. While thin and offering top-notch picture quality, it has a dedicated sound bar for sound, power and TV connections. Unfortunately if you don't like the sound bar, its the only way the TV is available. (They had to stick the bigger parts of a TV somewhere.) The screen and speaker bar are connected by thin ribbon wiring, so you will need use an in-wall conduit if you want to hide it. The TV will likely be more than $10,000 when available in Canada, so it will only fit higher-end budgets. That said, it should help make thin OLED TVs more available and affordable for everyone as they becomes more mainstream.
Sony also gets on the OLED train
Sony has taken OLED tech and put an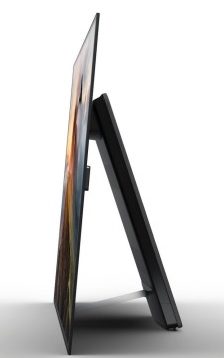 interesting twist in their set: Acoustic Surface sound technology. Thin TVs don't leave much room for speakers, so the Bravia XBR-A1E OLED screen itself vibrates like a speaker. The sound can also originate from the portion of the screen where the action is. Lower bass sounds require 'regular' speakers, so they are built into the TV stand. Using the screen itself for sound is a interesting idea, as many media rooms have auxiliary speakers in discreet areas already (e.g. in-wall sub woofer behind an end table). The feature will be available in their high-end TVs and requires the TV stand, but this could eventually trickle down to affordable TVs.
Sevenhugs is building a smart remote
One of the things that makes Sevenhugs remote smart is that it knows where you're pointing it. For example, if you point it towards your TV, it operates your TV; towards your light it will control your light, etc. The goal is to be more intuitive rather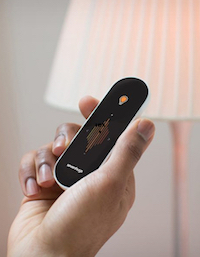 than the user choosing what to control on the remote. You need to put their sensors on your walls though, so the remote can figure out which way its pointed. Users will still have to choose between TV gear like a cable box or Apple TV when pointing towards their entertainment system. (Good control systems currently know what equipment to use by activity, e.g. "Watch TV" will turn on the TV, change channels on the cable box and volume on a sound system). Its scheduled to ship this summer, and if useful for people, it could steer the way other control systems operate.
These products are interesting because they offer improvements and refinements on gear currently available. These tech trends should help move technology forward to create inviting homes to fit all of our lifestyles.