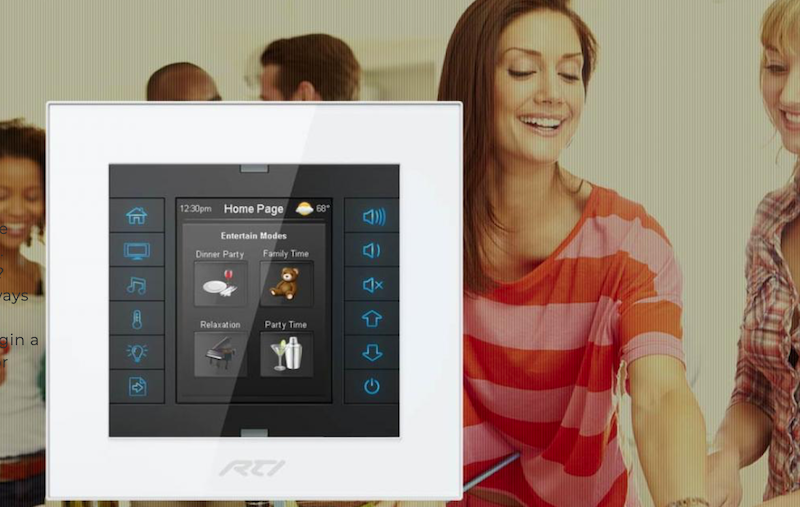 Smart home control systems are becoming more affordable and useful everyday. They allow you to simplify your world by streamlining the comfort and control of your home. But how do you know if you need a custom smart home in your home?
Replaces many remote and apps
Sometimes the trigger for a smart home control system is to simplify a TV system. You

can go from many remotes to one unified remote that turns on and sets up the TV and related equipment with one press of a button. Sometimes its that you want to use one app vs. a multitude of apps to control your smart devices like your smart doorbell, smart lock or smart lights. Or maybe its both – you just want one system that you can control all your TV systems and smart devices.
Simplifies a complicated home
If you have many home tech devices in your home, then its tricky to get them to work together. For example, when you press the "Watch TV" button on your remote control, you might want it to not just turn on your TV system, but also drop the shades and dim the lights for better viewing. Maybe its a 'Goodbye" button at your door that turns off all your smart lights, stops your music streamers and adjusts the temperature when you leave your home. You can also have device like your thermostats, lights and shades on schedules or based on sunrise and sunset to set them for you. Or check and close your garage door if its left open, or alert you there's a water leak before you have a major issue.
A smart home control system can also bridge smart devices that aren't inherently compatible with each other and have them play well together for your comfort and control. Increasingly homes have more and more complicated tech – these can be coordinated into one simple-to-use interface.
Provides flexibility
Life gets busy. You shouldn't have to search around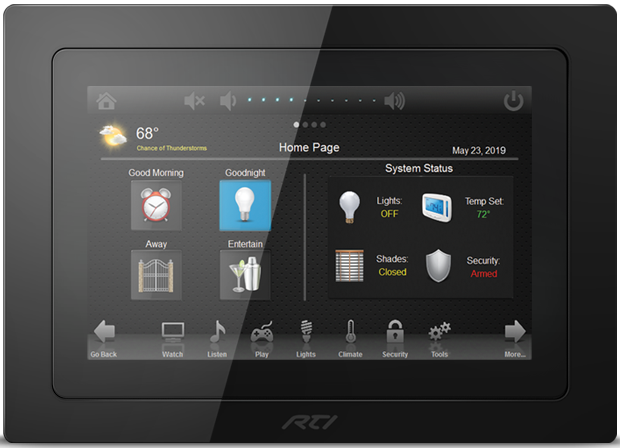 for the right remote or app to control or check on something. You should be able have control and be informed if you're at home or far away. A smart home control system can coordinate hand-held remote controls, touch screens, and smartphone and tablet apps so you just use what's within reach.
A professionally installed smart home control system can simplify your life. One simple-to-use system, can provide convenience and comfort so you have have more time to relax and enjoy your home.